Television these days are providing an extremely high quality displays, the latest being the 4K. Netflix offers its viewers a brand new Netflix 4K, a well known engineering name for ultra-high-definition television. Through Netflix viewers can now enjoy the 4K content as this is becoming the new trend in the modern world.
Until now, Sony's video player was the only way to view 4K content, which worked only with Sony's 4K TVs; another traditional player that offered a small collection of generally low-quality 4K clips was YouTube. But since the competition in the market is increasing, other companies like Samsung will also offer a similar facility to the TV viewers which are compatible with its 4K TVs only.
The current increase in market inclination has forced companies like Netflix and its rivals to stay alive in the competition by introducing new features and amazing clarity of vision. It gives us pride to announce that Netflix has achieved this astonishing success till date.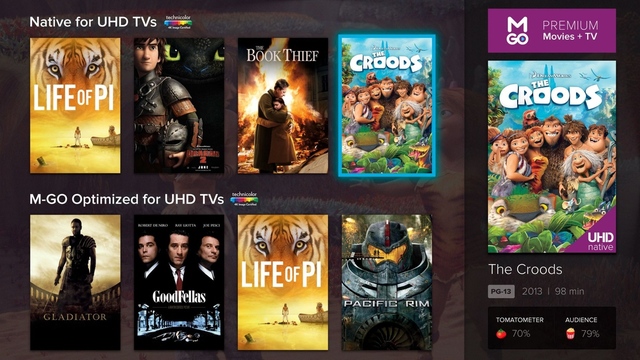 Netflix 4K does not expect much from its users to enjoy the 4K content; all it requires is an Internet connection with a minimum speed of 25 Mbps. A built-in HEVC decoder and updated software is required to play the Netflix's 4K media on your 4K TV.
It is also recognized that Netflix is now offering Ultra HD (UHD) streaming on the TV sets. LG, Panasonic, Samsung, Sony, Vizio, and Toshiba to name a few are some of the TVs that support Netflix features and more devices are expected to be added to the list soon.
Currently Netflix has a limited number of shows offered in UHD since it has a smaller UHD catalog than the standard definition catalog. However, according to the close sources of the company, more shows will be added to the 4K service in the near future.
Many companies such as Amazon Studios, along with Netflix are in a competition to migrate to 4K content and to stay ahead in the competition, Netflix obtains its license from major technology networks such NBC and CBS. They offer a wide variety of movies in 4k as well as videos directly to your television set.
Though there is news that Netflix will increase their charges, it is of great significance to watch 4K content on a Netflix device. Netflix 4K's library will keep increasing as 4K TV sets become more popular providing its customers a complete value for their investment.
Netflix looks forward to offer more 4K content for its customers and anticipates more TV viewers to subscribe for Netflix to obtain high quality TV displays as it promises appealing and an amazing viewing experiences for all its subscribers.