Overview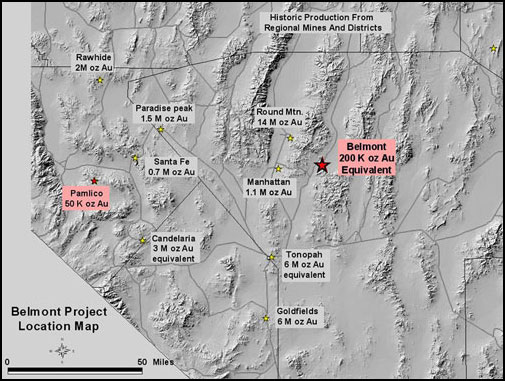 Wholly owned property located in the Belmont Mining District of Nevada in the Walker Lane - a World Class Gold and Silver Province.
Silver was discovered at Belmont in 1865 and produced approximately 15 million ounces of silver at bonanza grades, averaging 60 ounces of silver per ton, with some stopes grading over 250 ounces of silver per ton.
The historically mined veins trend beneath alluvial cover, where exploration potential exists for the discovery of a high grade silver deposit.
The Corporation is focused on the development of a gold mine at Copperstone. Contact us should you be interested in any of our exploration properties.