Overview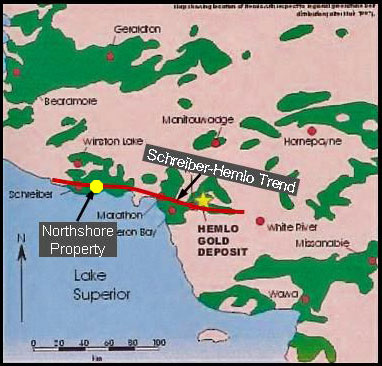 Wholly owned property on trend with 22 million ounce Hemlo Gold Mine, located 80 kilometers to the East.
Historic drilling and trenching in the 1990s discovered a gold system containing rich gold grades. The zones remains open in all directions.
Phase I drilling completed confirming high grade nature of the target, and extended known gold mineralization in several directions.
Phase II drilling is scheduled for the winter of 2007.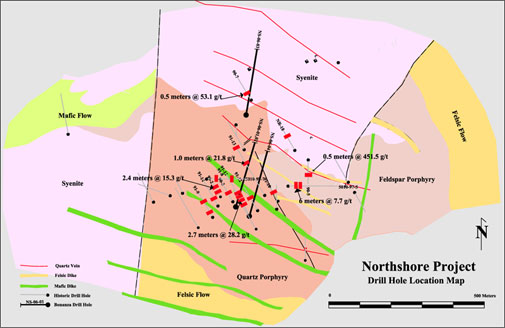 Click here to view full size image