Overview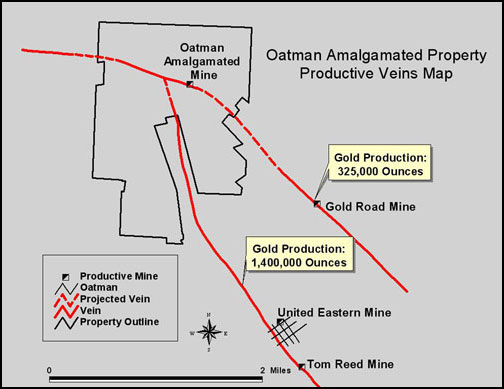 Oatman Mining District lies in western Arizona and was discovered in 1864 with continuous mining through the 1930s.
Oatman District produced over 2 million ounces of gold with a very high average grade of 0.67 ounces of gold per ton (23 grams per tonne), making it one of the highest grade gold mining districts in western North America.
The property is located at the intersection of the two main productive veins in the Oatman Mining District. This structural setting is highly prospective in these types of epithermal vein gold systems.
Drilling campaign planned to explore for the discovery of a high grade gold deposit.
The Corporation is focused on the development of a gold mine at Copperstone. Contact us should you be interested in any of our exploration properties.

Map Gallery